Visit to Gallery Trainee Cora's Studio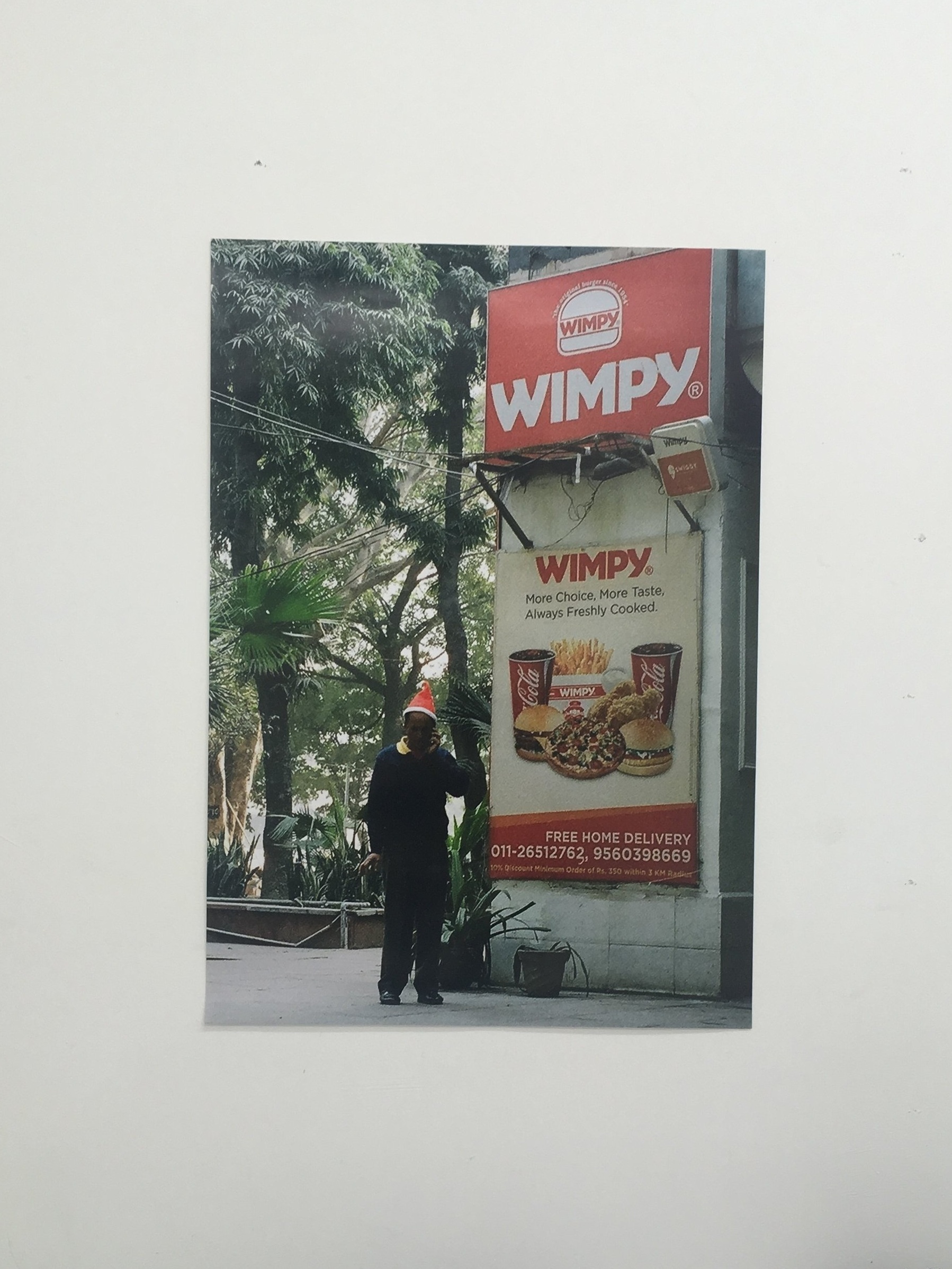 In June 2019, along with artist Rebecca Moss, the Ambassadors visited Cora's studio in Stratford. The Ambassadors liaise with Cora day-to-day in her role as Gallery Trainee at PEER, but this visit enabled them to gain an insight into her artistic practice.
Cora graduated from City & Guilds in 2018 and was awarded the City & Guilds of London School of Art Award in partnership with Acme. With the aim of providing a bridge between college and continuing professional practice, the award provides recent graduates with a generous bursary, rent-free studio and mentoring tailored specifically to their practice. For some of the Ambassadors, this was their first visit to a studio and an exciting insight into the environment that supports many artists to continue their practice and make work.
Cora's studio was a treasure trove of unknown materials morphed into recognisable objects that instantly illuminated the interest of the Ambassadors. They were immediately drawn to bubblegum pink Air Max 95's casually sitting on Cora's studio windowsill, against the backdrop of the Olympic Park and a moody sky. Cast in resin with pigment added, Cora spoke about her interest in how these were often associated with Grime culture that emerged in London in the early 2000s but are now a ubiquitous piece of fashion. Looking around, there seemed to be an ongoing concern with the iconography of food. Small smiling faces sat on a pink resin table opposite towers of malted milks supporting a record; both nostalgic of childhood days filled with potato smilies and biscuits.
Felt tip flow diagrams blu-tacked on the wall, with varying sizes of font and words, gave an insight into the current concerns and ideas driving her work. Various portraits, taken both in India and the UK, hung on the walls; sometimes including familiar current, and former, Western foods such as frozen peas, Pom Bears and fast-food chain Wimpy; the attention her portrait encourages you to give to them and their familiarity persuades a little smile. She tells us that much of her work starts with her and the personal, but hopefully allows a way for other people to enter and open it up to other things, including humour.
The visit also gave space for candid conversations about Art Schools and universities; the cultural, social, physical and economical barriers that might, and can, prevent and dissuade young people from going. We also celebrated their potential as sites for the cross-fertilisation of exciting ideas and collaboration.