London Fieldworks – Spontaneous City: Hoxton, Print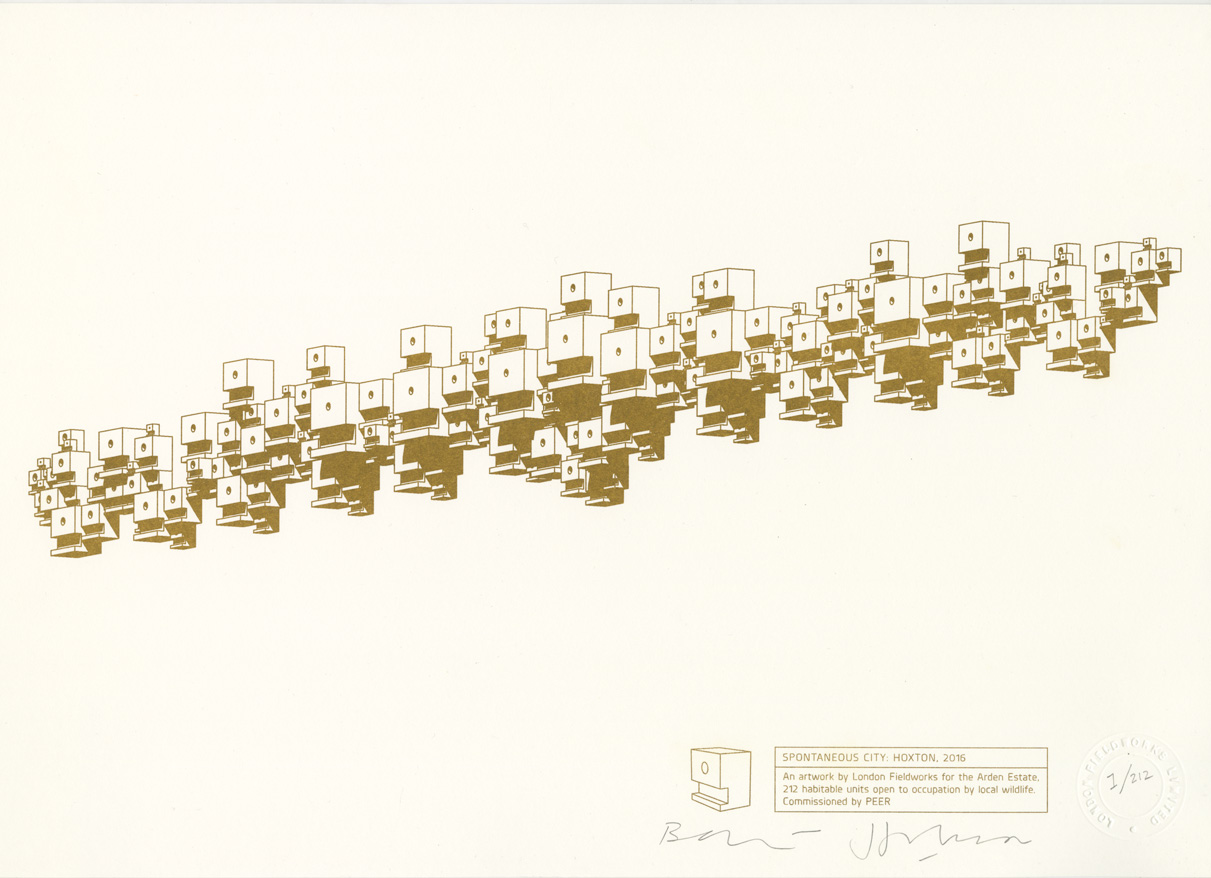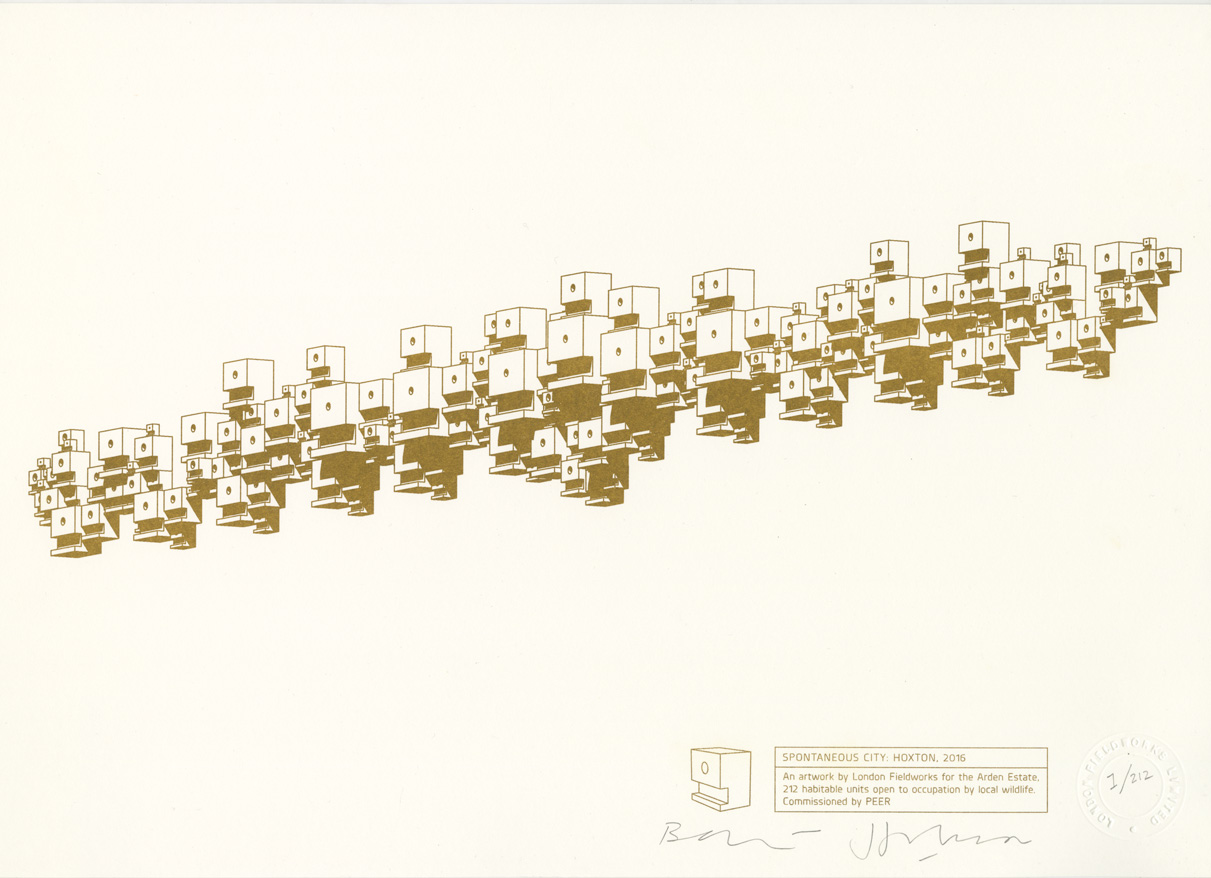 London Fieldworks – Spontaneous City: Hoxton, Print
A special limited edition print by London Fieldworks created for PEER's 2016 reopening. The print accompanies Spontaneous City: Hoxton, a sculptural work that takes the form of 212 bespoke bird boxes of varying sizes mounted onto the fencing in the newly erected green public space on Hoxton Street.
Edition of 212
297 x 420mm each (unframed)
Riso print in flat gold on Munken Pure 240gsm
Signed, blind embossed and numbered on the front
UK Delivery options can be selected at checkout. For additional information on shipping and worldwide delivery, click here.
If you are a Friend of PEER use your discount code at checkout for 10% off.